Take a plunge in the canals!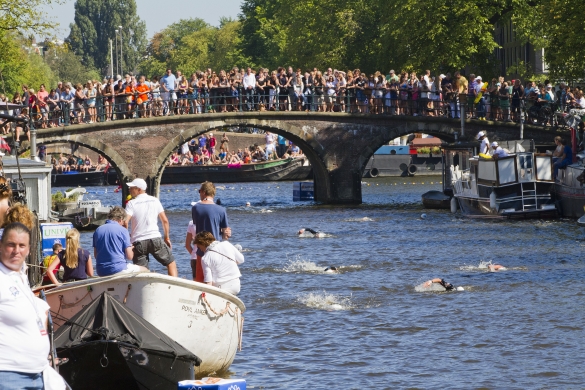 Holland can be so beautiful, strolling along the canals taking in the historical city. Actually, how about not just taking a walk among the canals but actually taking a plunge in one? If you're up for that, register now for SingelSwim 2015 Utrecht, the first edition of a great cause.
After the Amsterdam City Swim this iconic event is now coming to Utrecht. Even the Dutch queen Maxima participated in the 2012 edition, so you have a shot of sharing your urban bathwater with Dutch royalty!
Sunday the 14th of June 2015 the canals of Utrecht will be swamped with people swimming for a great cause; to help fund research into Facioscapulohumeral muscular dystrophy, a rare but debilitating muscular disease. Have people support you in swimming two kilometers through the Utrecht canals.
Sign up for the SingelSwim Utrecht here