Top-5 Dutch-spoken movies
Watching movies and series is one of the best ways of mastering a language. We Dutchies should know; our mastery of the English language is mostly due to the fact that almost all television in The Netherlands is English-spoken and not overdubbed – something our Eastern neighbours are fond of.
There's not a whole lof of Dutch language film material available but there are definitely some Dutch quality films to be found. The Dutch excel in historic films that draw on their on their rich past, from the colonial 'Golden age' to second world-war movies.
So without further ado, here's the SpeakDutch.nl Dutch-spoken movies top-5.
1. Zwartboek – Black book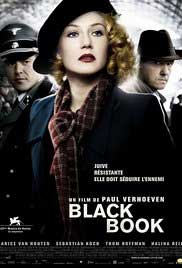 In this Second World War epic, The Netherlands' greatest director teams up with one of its greatest actors. With a budget totalling 18 million euro this movie is the most expensive Dutch-spoken movie made to date. It is directed by Paul Verhoeven, also known from Hollywood blockbusters such as Robocop, Basic Instinct and Total Recall. The movie stars Carice van Houten, best known for her role as Melisandre in Game of Thrones.
The movie takes place in Nazi-occupied Netherlands in which a Jewish member of the underground resistance infiltrates the Gestapo. This gripping movie about romance and betrayal was reviewed as 'supremely vulgar' by the New York Times, all the more reason not to pass this one on!
2. Publieke werken – A noble intention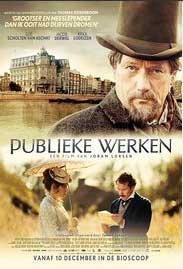 If you visit Amsterdam be sure to take a good look at the Victoria hotel opposite the Amsterdam Central Station. The film Publieke werken (or 'A noble intention') tells the fascinating story of this victorian-style hotel dating from 1890.
In this costume drama, the city of Amsterdam is going through a phase of rapid growth. To accommodate the growing number of visitors plans are drawn for the build of the Victoria hotel, a modern hotel, the first in The Netherlands to feature double glazed windows and electric lighting. To make room for the hotel, the existing structures need to be demolished. Five existing houses are successfully acquired but the owners of two houses hold out, hoping for an epic buyout. The initiators of the Victoria hotel come up with an original workaround to the problem…
3. Soldaat van Oranje – Soldier of Orange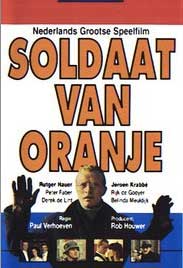 Another, be a bit dated, classic by Paul Verhoeven from 1977 that simply cannot be excluded from this list. His first World War II film, instrumental in helping Rutger Hauer (Blade Runner, Batman Begins, Sin City) rise to Hollywood fame. This movie based on a true story follows Dutch students through the beginning of the war, joining the resistance against the Nazi occupants and the liberation. Some of the language used in the film can be hard to understand because of its age. The soundtrack by Rogier van Otterloo is one of the highlights of the film.
4. De lift & Amsterdamned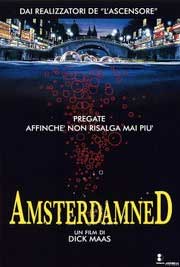 Okay, so we're bending the rules a bit here, two films on spot 4: De Lift and Amsterdamned, both films by Dick Maas known for his horror-genre movies. De Lift, shot in only 32 days, features an elevator (lift), that starts trapping and decapitating people on its own. De Lift is the first Dutch movies bought for international release, in this case by Warner Brothers.
After de Lift, made in 1983, Maas released another horror movie in 1988 with international appeal; Amsterdamned. A diver hiding in the canals of Amsterdam is responsible for a series of gruesome murders. Don't watch this with plans to walk the canals later in the evening!
5. New kids: Turbo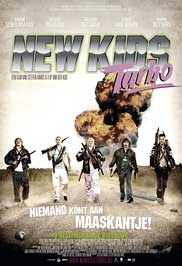 Hard to describe really, a movie that is completely different from anything you have ever seen before. Starring five friends that lost their jobs because of the economic crisis taking on the government in a fight to raise their social security payout. When they fail they decide not to pay for anything anymore. Subtitles recommended because the Dutch southern accent in this movie is really quite hard to understand.